A burst of enticing summery flavours:
afternoon delight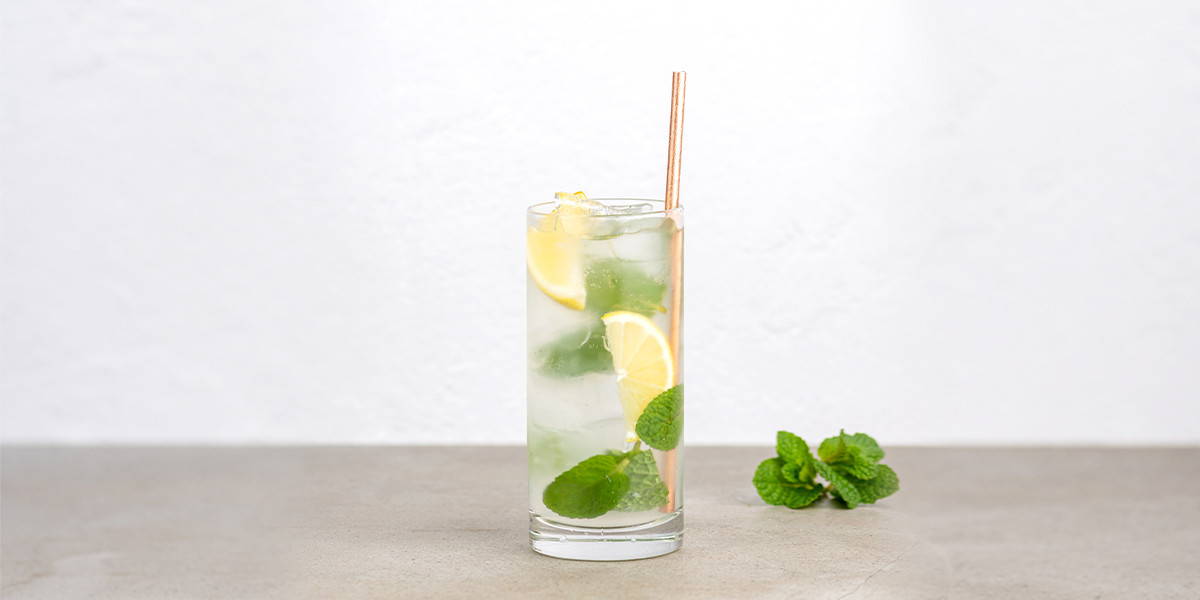 30mL VOK White Crème de Cacao
30mL 23rd Street Signature Gin
30mL Fresh Lemon Juice
Soda Water
Shaken
Pour all ingredients, except soda water, into a Boston glass and shake with ice. Strain into a Hi-Ball glass filled with ice and top with soda. Top with extra ice and garnish with a lemon wedge and a mint sprig.