Pineapple Jalapeno Margarita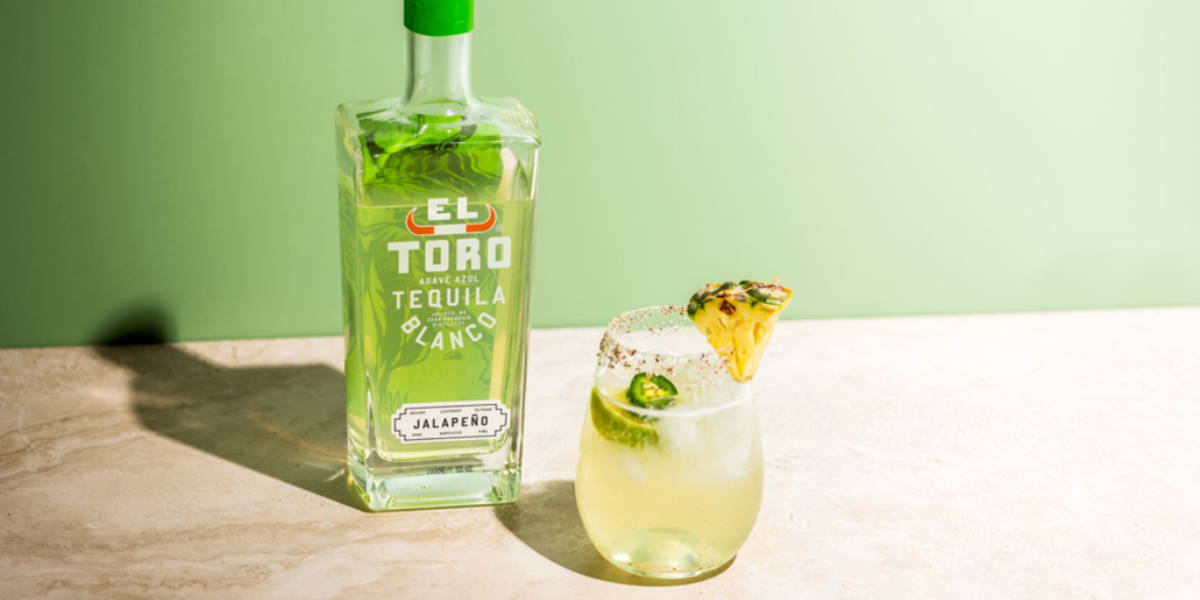 2 tablespoons of sugar, for the rim
1 tablespoon of black pepper, for the rim
25mls of Vok Triple Sec
60 mls of El Toro Jalapeno Tequila
25mls of lime juice
80mls of pineapple juice
1 jalapeno round, for garnish
1 pineapple chunk, for garnish
Combine the sugar and black pepper in a shallow dish.
Wet the rim of a rocks glass with a slice of lime and gently rotate the rim into the sugar and pepper mix to coat the edge of the glass evenly.
Place all ingredients in a cocktail shaker.
Shake for 30 seconds with ice.
Double strain into the prepared glass over fresh ice.
Garnish with a jalapeno slice and pineapple chunk.